A marketing and media entrepreneur for what feels like forever, Toni Steedman Zelickson heads Blue Socks Media, which owns the worldwide rights to the Emmy award-winning musical TV series Raggs, the new animated eSports series Quinn & the Quips, the feline comedy CZ Kitty Mascot, and several other properties in development.
A journalism and advertising major, Steedman honed her creative and business skills as the founder of a large North Carolina advertising agency, Steedman Wilson. After creating a successful, national ad campaign around a blue rock & roll loving dog named Raggs, Steedman's heart followed Raggs into show business.
Steedman' personal mantra is "balance," and believes happiness can be found in equal parts hard work, fun, family, fitness and giving back. Steedman serves on several community boards, mentors young professionals and is a past "Business Woman of the Year." (Charlotte Business Journal). She is married to Richard Zelickson and enjoys a loud and loving blended family.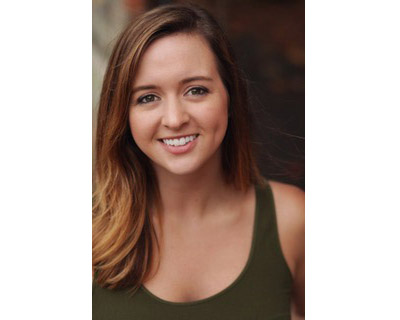 After graduating with a Master's in Media Arts in 2013, Alex managed to snag work as an on-set production assistant for films and commercials in North and South Carolina. She lucked out in 2014, when she was hired to Blue Socks Media as an editor for their YouTube channels. Now she manages the company's extensive library, marketing and distribution relationships.
She is the creator of the original Quinn & the Quips concept and a key contributor to the property's development, creative and marketing teams.
In her spare time, Alex is an aerialist, occasional actress, blogger, and improviser. She's usually followed by her 5lb, four-legged, barking monster, Moxie.
Heather is a freelance screenwriter based in Toronto. Her credits include popular youth television series Camp Lakebottom, Captain Flamingo and The Latest Buzz.
After more than a decade writing television, she ventured into game writing and now develops, writes and story edits narrative-based games such as LongStory and the upcoming VR game The Last Taxi.
When she's not writing television scripts or games, Heather can be found bouncing with the Ryerson University Trampoline Club in pursuit of the preposterous goal of becoming a semi-competitive trampolinist by forty.
Warner McGee,
Illustrator
is a freelance illustrator with over 60 children's book titles to his credit. He regularly works for major publishers including Random House, Publications International, Simon & Schuster and others.
For his clients, who have included Hasbro, Mattel, Disney, Pixar, Nickelodeon, Crayola and Sesame Workshop, he specializes in character imagery, toy concepts, product visualization and gaming concept/imaging.
He works in both 3D and 2D and creates model digital sculptures for production. He is currently working with Blue Socks Media to create the original characters sketches for Quinn & the Quips, a new animated eSports series. With his home-based studio in Savannah, GA, he values quality time with his two boys and talented wife, who is also an accomplished writer.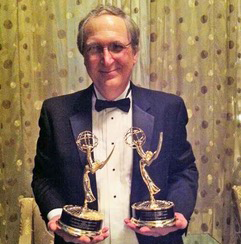 Fred Story,
Music Maker Extraordinaire
Fred departed a successful broadcast career (just hear his voice and you'll know!) twenty plus years ago to pursue his first love – writing music. Although he originally imagined himself as a one-man shop, he has morphed Concentrix Music and Sound into an internationally respected music studio full of audio pros! His talented wife, Becky Kent Story, joined him along the way and is in demand as both a director and lyricist. (Becky wrote many of the lyrics for the Raggs TV series.)
Fred is a member of ASCAP and the Academy of Television Arts and Sciences. His bookcases overflow with regional Emmy's, Tellys, Addys and countless other awards and accolades.